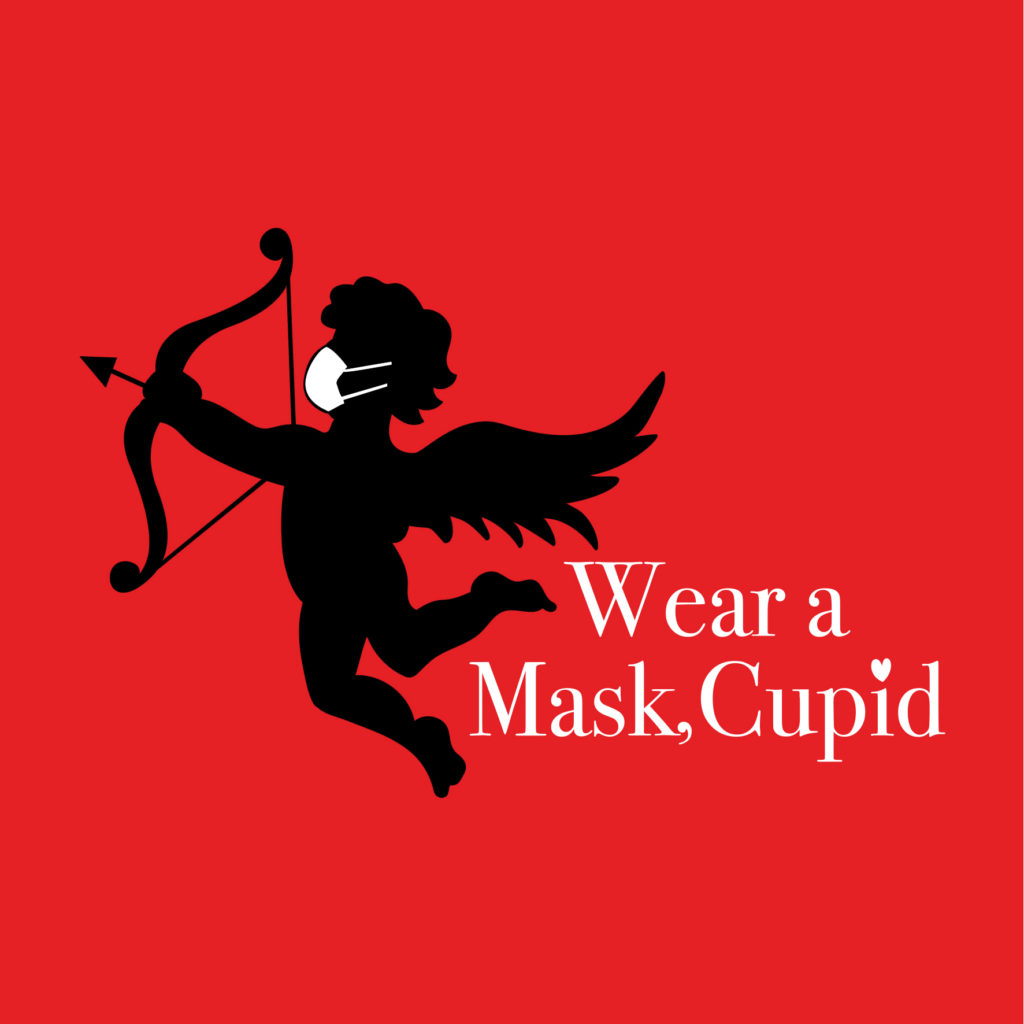 Wear a mask, Cupid! is an anthology of true stories about dating during the time of COVID, especially online dating during lockdown.
Love (or at the very least, desire) always finds a way, right? The true stories in this collection reflect our basic human desire to connect with others, physically and emotionally – and we won't let a little thing like a pandemic stand in our way.
Sometimes funny and romantic, often disastrous and heartbreaking, our brave contributors share their adventures in online dating, dating long distance, dating by stealth, and trying to date but failing. Despite being light-hearted or simply-told, all of the stories demonstrate in their own way, how deeply complex, lonely and profound life can be in lockdown.
Reviews
Via Goodreads: https://www.goodreads.com/book/show/57025875-wear-a-mask-cupid
Glam Adelaide review (Tracey Korsten): https://glamadelaide.com.au/book-review-wear-a-mask-cupid/
Glad Adelaide Interview with the editors (Tracey Korsten): https://glamadelaide.com.au/interview-authors-tina-morganella-and-maria-jimenez-on-wear-a-mask-cupid/
Purchase
You can purchase a copy here http://www.tinamorganella.com/?post_type=product or in person at Harry Hartog Burnside, Mostly Books and Shakespeare Bookshop if you live in Adelaide, South Australia.
It's also available worldwide via Amazon, Book Depository, Angus and Robertson, Barnes and Noble, Waterstones and several other online retailers.
Like us on Facebook: https://www.facebook.com/Wear-A-Mask-Cupid-100115745127076
Contact us at: WearAMaskCupid@outlook.com.
Call for submissions: 2021 International edition. SUBMISSIONS NOW CLOSED
Do you use an online dating app, such as Tinder or Grindr? Did you jump online during lockdown or self-isolation? Then I want to hear from you. Maybe you had a sneaky in-person date, maybe you had an online hook-up with someone overseas. I want your stories – the good, the bad, the downright bizarre.
What's in it for you? Stories accepted for publication will be published in an anthology and each contributing author will receive one free copy of the book. Unfortunately, I cannot offer payment at this time.
Not sure how to describe your Tinder tale? Try these prompts:
Where/how did you meet? Online? Through friends?
How was the first conversation?
If you met in person, how and where did you meet?
What were your first impressions?
Expectations vs reality?
What went wrong? Or what went absolutely right?
Did it last the distance? If not, why not? If so, why?
Try to keep your stories between 250 and 1,500 words (500 words ideal). The deadline to submit is 13 September 2021.
For more inspiration, check out where to purchase the self-published Australian edition below.
Although I expect to read stories containing sex, I will not accept any stories that condone violence or abuse, or that are explicitly sexual. This is not a collection of porn – this is a collection of stories told by people seeking company and connection, craving human touch or conversation, who might feel lonely or yes, maybe horny! But still, no porn please.
I would love to welcome and encourage submissions from the LGBTIQ community, and people of every nationality, race, religion, colour and (non)gender, and from those whose perspectives are often underrepresented in storytelling.
The copyright of each individual piece published in the collection belongs to the author, copyright of the collection itself belongs to the editor. Simultaneous submissions are fine, but please let me know if you piece is accepted by someone else. All authors will be advised of the selection outcome after the deadline.
Interested? Ready to submit? Send your Word doc to wearamaskcupid@outlook.com. Please ensure you include your name, contact details, and short bio either in the body of the email or as a cover page.